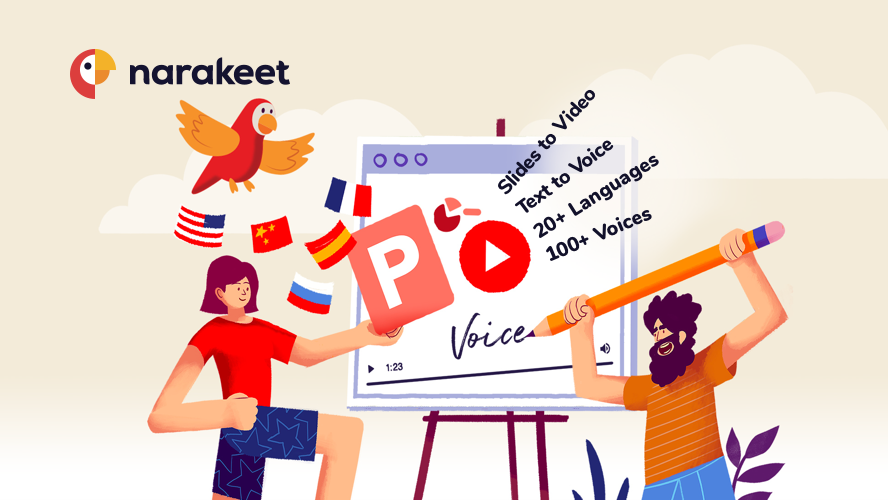 Description:
Stop wasting time on recording voice, synchronising picture with sound and adding subtitles. Let Narakeet do all the dull tasks, so you can focus on the content. Edit videos as easily as editing text.
Narakeet is video presentation maker with voice over. Use it to convert PPT to video easily, create a slideshow with music or turn lecture slides into videos.
Make videos from PowerPoint, Google Slides or Keynote. Create full HD videos for YouTube from slides. Use our templates to quickly make videos for Instagram, LinkedIn, Facebook or Twitter. Automatically add subtitles and closed captions to videos.
No registration or account needed to get started, no watermark added to videos.