What Is Bandwidth and Why Do I Care?
November 17 @ 6:00 pm - 10:00 pm
A look at an audio concept that is often misunderstood or misinterpreted, and how it relates to digital audio.
ZOOM MEETING 6:00PM PDT (UTC -8 once Daylight Savings Time goes away)
Thursday November 17, 2022
Presented by
James D. "jj" Johnston, Chief Scientist, Immersion Networks
and
The Pacific Northwest Section of the Audio Engineering Society
Have you ever wondered why your digital audio system can not "miss" that spike that happens entirely between samples? Have you ever wondered how you can get subsample time resolution in digital systems, without even trying? Well, here's the answer: signal bandwidth.
This talk explains what restricting the bandwidth of a signal does, necessarily, to the signal. To the first question above, no, that signal can not ever even exist unless it's many, many times outside the bandwidth of the digital system you're examining. To the second question, no, you don't have any 'stairsteps' and no, you don't have any "edges" in the reproduced signal.
We'll start with a single "impulse", and show what system bandwidth looks like, why filters look the way they do, and how the output of a digital signal can not have any edges. All of this is due to the required bandwidth limitation in a sampled data system. Along the way, a few bits of disinformation will be revealed and dismissed for what they are.
We hope to see you there.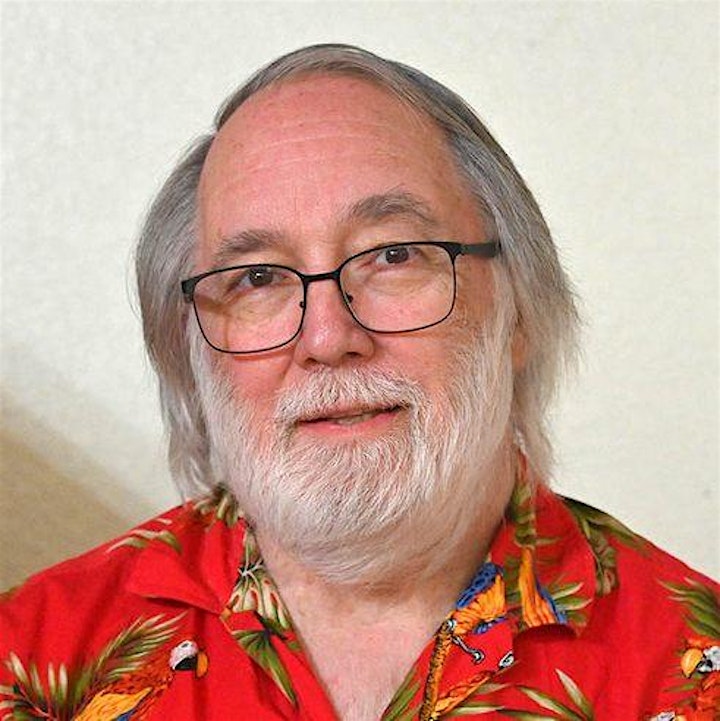 About our Presenter:
James D. (jj) Johnston is Chief Scientist of Immersion Networks. He has a long and distinguished career in electrical engineering, audio science, and digital signal processing. His research and product invention spans hearing and psychoacoustics, perceptual encoding, and spatial audio methodologies.
He was one of the first investigators in the field of perceptual audio coding, one of the inventors and standardizers of MPEG 1/2 audio Layer 3 and MPEG-2 AAC. Most recently, he has been working in the area of auditory perception and ways to expand the limited sense of realism available in standard audio playback for both captured and synthetic performances.
Johnston worked for AT&T Bell Labs and its successor AT&T Labs Research for two and a half decades. He later worked at Microsoft and then Neural Audio and its successors before joining Immersion. He is an IEEE Fellow, an AES Fellow, a NJ Inventor of the Year, an AT&T Technical Medalist and Standards Awardee, and a co-recipient of the IEEE Donald Fink Paper Award. In 2006, he received the James L. Flanagan Signal Processing Award from the IEEE Signal Processing Society, and presented the 2012 Heyser Lecture at the AES 133rd Convention: Audio, Radio, Acoustics and Signal Processing: the Way Forward. In 2021, along with two colleagues, Johnston was awarded the Industrial Innovation Award by the Signal Processing Society "for contributions to the standardization of audio coding technology."
Mr. Johnston received the BSEE and MSEE degrees from Carnegie-Mellon University, Pittsburgh, PA in 1975 and 1976 respectively.
This will be a Zoom meeting.
Tickets are free for this event, but there are also a couple of ticket categories that allow you to donate to support our events. All tickets are otherwise equal.
PNW AES Zoom Meetings
We started holding our meetings via Zoom beginning with the April 2020 meeting. Zoom has dramatically increased our reach, well beyond our Section's geographic area. Since doing this, we've regularly had attendees from:
-most Provinces in Canada;
– most countries in:
–Europe,
–Central and South America;
-Japan,
-India,
-Indonesia,
-Malaysia,
-Australia,
-and more. It's been unbelievable how many cool audio people we've met.
Zoom gives the ability to record videos of our meetings, and those recordings are individually posted in our past meetings Archive. For now, the collected videos from our Zoom meetings can be found (mostly) at Dan Mortensen's DansoundSeattle YouTube channel.
We use EventBrite to manage our free tickets to meetings. You are in the right place to RSVP for your ticket for this event.
The Zoom URL and physical meeting location (if this is a hybrid meeting) will be sent in three reminders: two days, the morning of, and two hours before the event starts.
When you register at EventBrite and when you enter the Zoom meeting, please use your real first and last names so we can get to know each other. You do NOT need to create an EventBrite account to register.
Please Note
In order to maintain decorum and avoid interruptions, even unintended ones, we have established a few ground rules for meeting attendees:
1. We want to see your full name on display in Zoom at the meeting.
2. The presenter(s) will determine if they can accept questions during the presentation, or wait until specific Q&A times, and that will be announced at the beginning of the meeting. (We often use the "chat" feature to allow attendees to ask questions when they think of them, with moderators passing them on to the presenter at the appropriate time.)
3. Please mute your microphone when not talking (a moderator may mute you if you haven't muted yourself; if they do, Zoom won't let you un-mute until a moderator clears you again.)
4. Based on our experience with no-shows, we reserve the right to issue more tickets than available slots. We don't want to turn people away based on inaccurate estimates of attendance, but we do have budgetary limits to the number of slots we can make available. If we reach capacity before you log in, we regret that we may have no way to expand capacity at the last minute.
5. Some presenters are distracted when confronted by a sea of video faces or other images, so for some meetings we may ask that you turn your camera/images off during the presentation. If you forget, one of our moderators may do it for you, and you may or may not get a private chat note informing you.
6. During the meeting, there is the matter of your camera. We're going to leave that up to the presenter; whether they want to see their audience while they present or not. If they want to see who they're talking to, then you can leave your camera live or not, as you prefer, however if the presenter doesn't want to see the audience, then we'll ask you to turn your video off.
7. Moderators have the ability to globally turn everyone's video off, however turning it back on is troublesome; we are forced to turn cameras back on manually, one by one. There is no way for you to override that. You'll need your camera live later in the meeting for the self-introductions.
8. Best is that if we ask for cameras to be on or off, that you do this individually on your own.
9. It would be good if you watched the chat stream during the meeting. Not only is it a way to submit questions to the presenters, but it's also a way for others to contact you personally. You have the option there to direct your comment to anyone who is part of the meeting as well as to one person in particular.
Finally, in the rare instance of behavior by an attendee that moderators believe is disruptive, we reserve the right to immediately eject such attendees.